Ultrasound
Please click the product you want to learn more about:
CNMC (Nashville, Tennessee)
Model 040 General Purpose Multi-Tissue Ultrasound Phantom
The Model 040 offers a reliable medium which contains specific, known test objects for repeatable qualitative assessment of ultrasound scanner performance over time.
This phantom is constructed from the patented, solid elastic material, Zerdine®.  Zerdine® is not affected by changes in temperature.  Zerdine® allows more pressure to be applied to the scanning surface without subsequent damage to the material.  At normal room temperature, Zerdine® will accurately simulate the ultrasound characteristics found in human liver tissue.  The Phantom includes detachable scanning wells to accommodate large sector probes and endocavity probes and a rugged carrying case.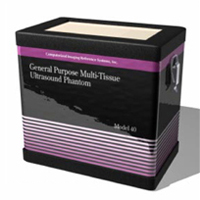 Model 042 General Purpose Urethane Ultrasound Phantom
The Model 042 enables repeatable, qualitative assessment of ultrasound scanner performance over time.
The Model 042 Axial Resolution Target is constructed from a proprietary urethane matrix, housed within a rigid PVC container with three separate scanning windows.  It allows for depth of penetration, uniformity, distance calibration, resolution and lesion detectability assessment.  The Model 042 is sold with a three-year warranty.  This phantom includes an in-house certification traceable to NIST, user's manual, ultrasound physics textbook and a carrying case.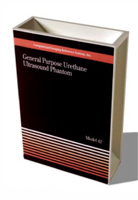 Best NOMOS (Pittsburgh, Pennsylvania)
Best NOMOS provides a comprehensive list of products that allow clinicians to accurately plan and deliver radiation treatments. Our advanced technologies, coupled with our comprehensive customer training and support programs, ensure that you can offer treatment with complete confidence.
STP-100 Precision™ Stepper