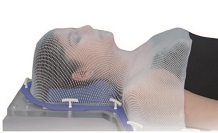 Patient Immobilization
Please click the product you want to learn more about:
1. Patient Positioning
The Huestis Convection Warmer softens thermoplastic material for use in radiation therapy.  Safe, dry heat reduces the risk of cross-contamination, and the lack of water allows for maximum comfort.  The patented design of our oven, with its unique baffling system, ensures even heating of the thermoplastic!
Easy-sliding drawer opens fully to provide maximum access to the material
Multiple masks can be softened at the same time
Can be used to mold head cushions without getting them wet
No water — reduces the potential for cross-contamination
Can be used in CT rooms — no humidity that could otherwise affect the electronics of the imaging system
Digital temperature setting in Celsius or Fahrenheit
Non-stick surface
Insulated case
Manufactured and assembled in the U.S.A.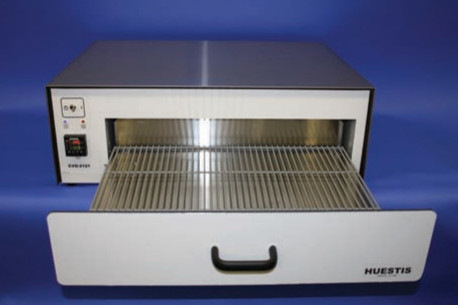 2. Positioning Accessories
3. Immobilizing & Positioning Systems
Non-Stick surface
Easily Moldable
Made with biodegradable material
Shape memory material
Minimal Shrinkage
Resistant fastening systems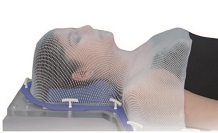 Made in stainless steel.
Cooling cover with three handles.
Perforated grid.
On – Off button.
Thermostat with electronic regulation.
Digital display of temperature (°C).
Timer.
Drain valve and pipe.